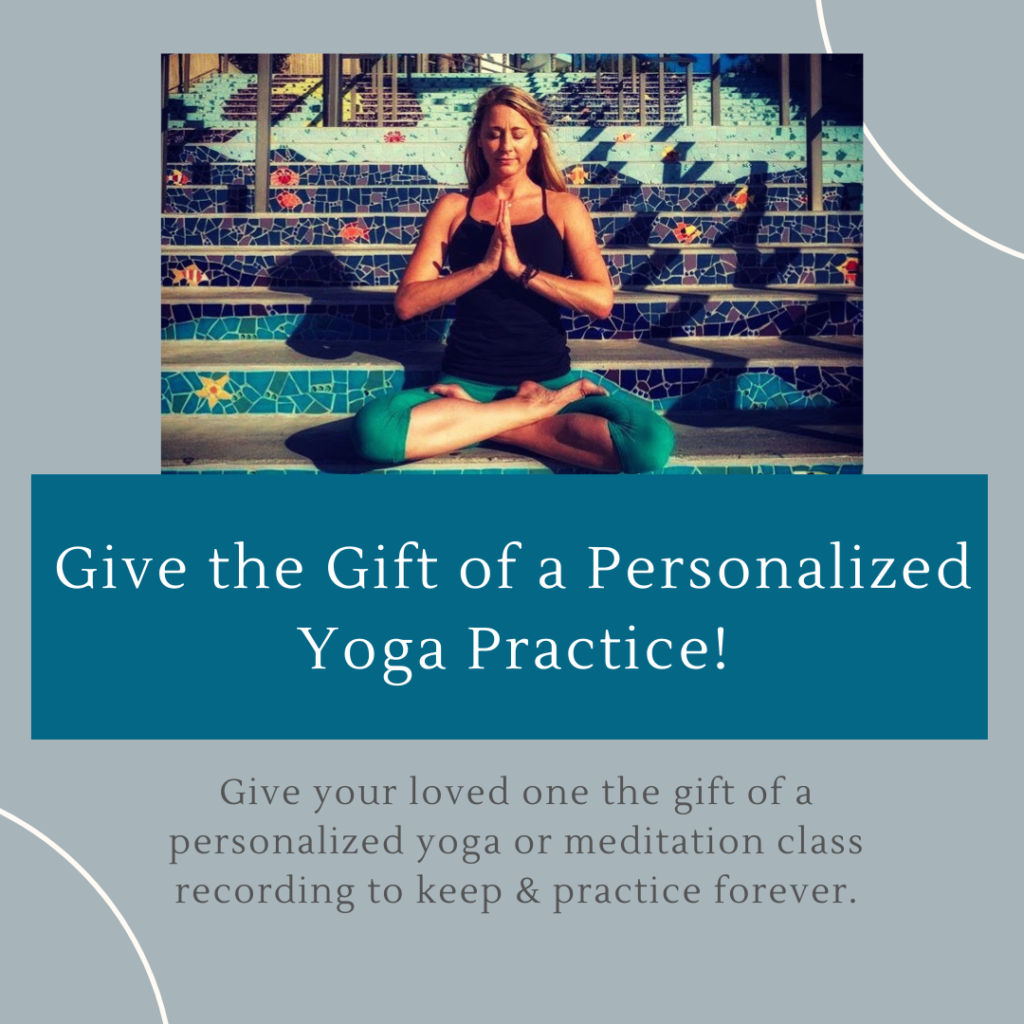 Gifting a custom video is a thoughtful gift from the heart, and will be tailored to their personal needs for a practice made just for them. Recordings can even include a personalized message from your heart to theirs! Your loved one will be able to follow along to their very own practice anytime – and as often as they would like as it will be theirs to keep forever.
To get started, please reach out to me and share as little or as much as you'd like about the person receiving the personalized class. Knowing if they are a beginner or experienced, what they may be navigating through in life these days, or any other specific details about this person can help as I write and record their personal yoga, meditation or breathwork session. If you aren't sure what may be best for your friend or family member, I can help guide you on themes or topics and where to start.
Send me a message if you're interested in learning more about this very personalized wellness gift that will last a lifetime for your loved one!
Private lessons are also available to gift and can be recorded for their ongoing practices as well.