Sayulita Yoga & Meditation Retreat
April 10, 2022

-

April 15, 2022
Event Navigation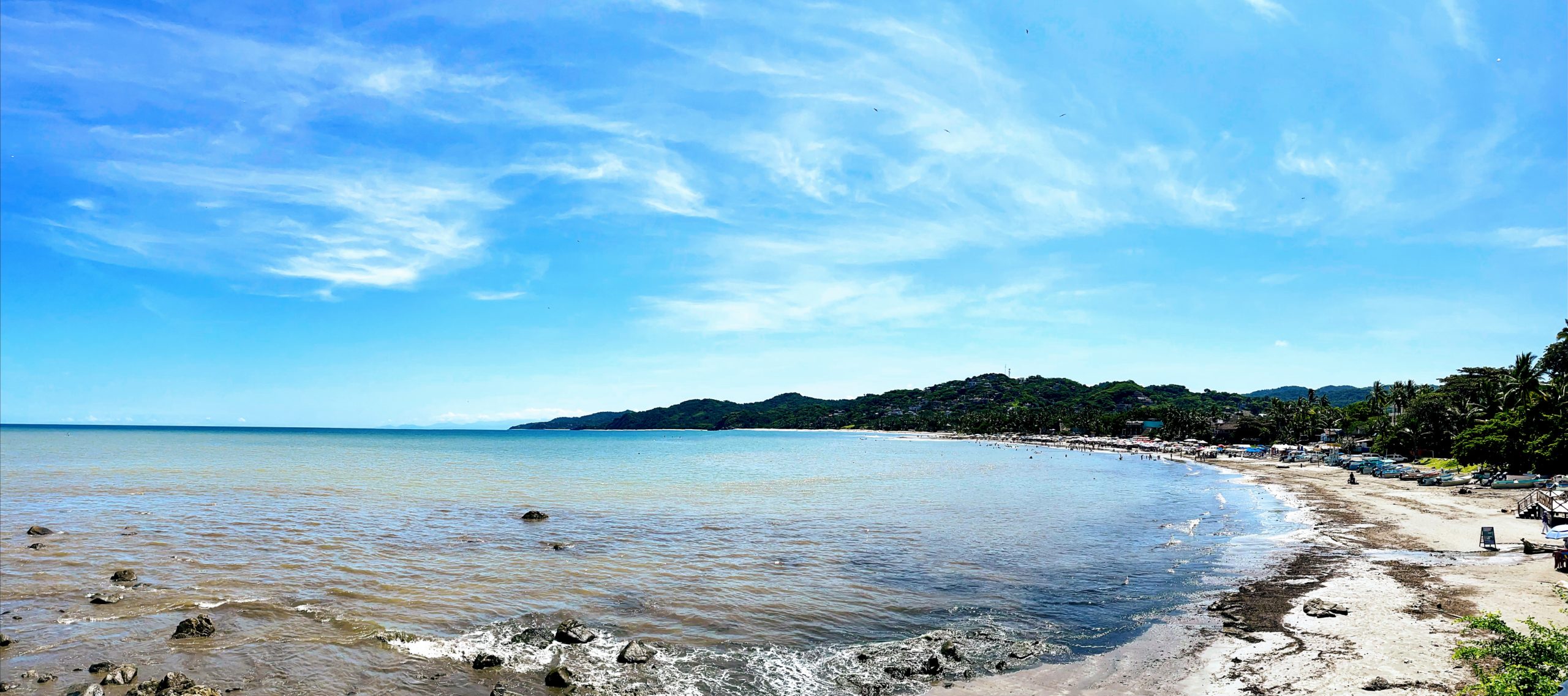 Sayulita Yoga & Meditation Retreat
with Katie Nesbitt & Amy Scarlet
April 10 – 15, 2022
Pack your bags for the trip of a lifetime. This retreat will include ample time to rest, relax, adventure and rejuvenate in the quaint, boho chic, beauty-filled beach town of Sayulita.
RETREAT DETAILS
Pack your bags for the trip of a lifetime. This retreat will include ample time to rest, relax, adventure and rejuvenate in the quaint, boho chic, beauty-filled beach town of Sayulita.
Consider this retreat your opportunity to break free from your typical day-to-day routine, and surround yourself with love and positive energy – not to mention plenty of fun & excitement!
Your retreat leaders, Katie & Amy, know how to create a balanced retreat week filled with comfortable and beautiful accommodations, delicious food, adventurous excursions, yoga, meditation, health, well-being and loads of fun through new connections and unique activities.
Our stunning private villa is nestled in a lush hillside, just minutes from downtown Sayulita, and views of the Pacific Ocean from our open-air yoga shala and infinity pool. You have a choice of staying in a quieter garden view room, or take in the ocean views from our upper level rooms. Our private chef will have breakfast waiting for us following our morning yoga practices, and group dinners for us on select evenings. Because Sayulita is a foodie-paradise, you will have the freedom to explore the town during two of our evenings to let your taste buds guide you through the fresh food of Mexico and beyond.
RETREAT INCLUDES:
5-nights of Luxury Accommodation in a Private Hillside Villa

Daily Breakfast & Three Onsite Dinners

Twice daily Yoga, Meditation, Breathwork, & Sound Bath Sessions

Daily Relaxation by the pool, beach, and more

Private Boat Cruise & Snorkeling

Traditional Temazcal Ceremony

Tequila Tasting Experience

Onsite Massage

Transportation to/from PVR airport

And more surprises await…!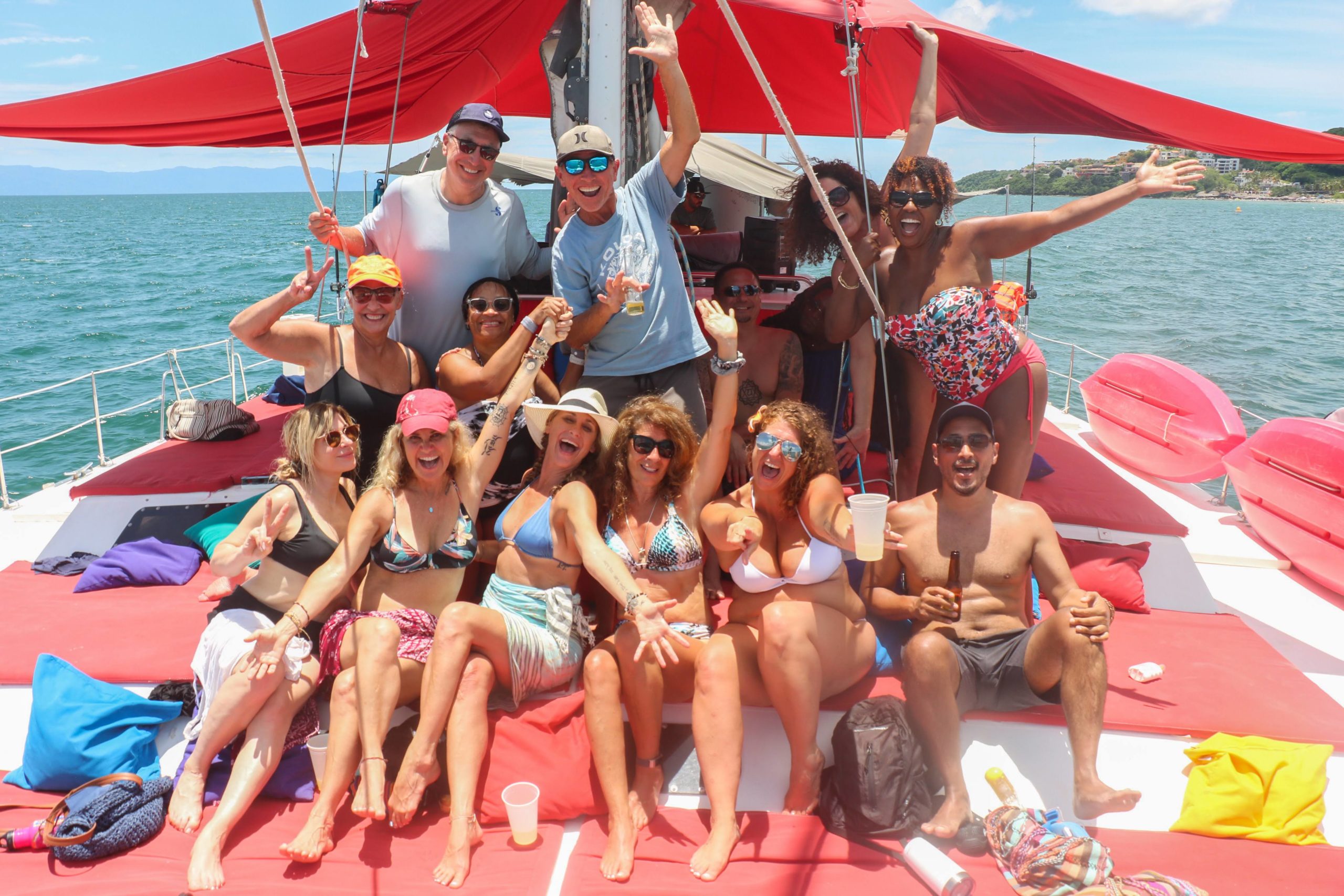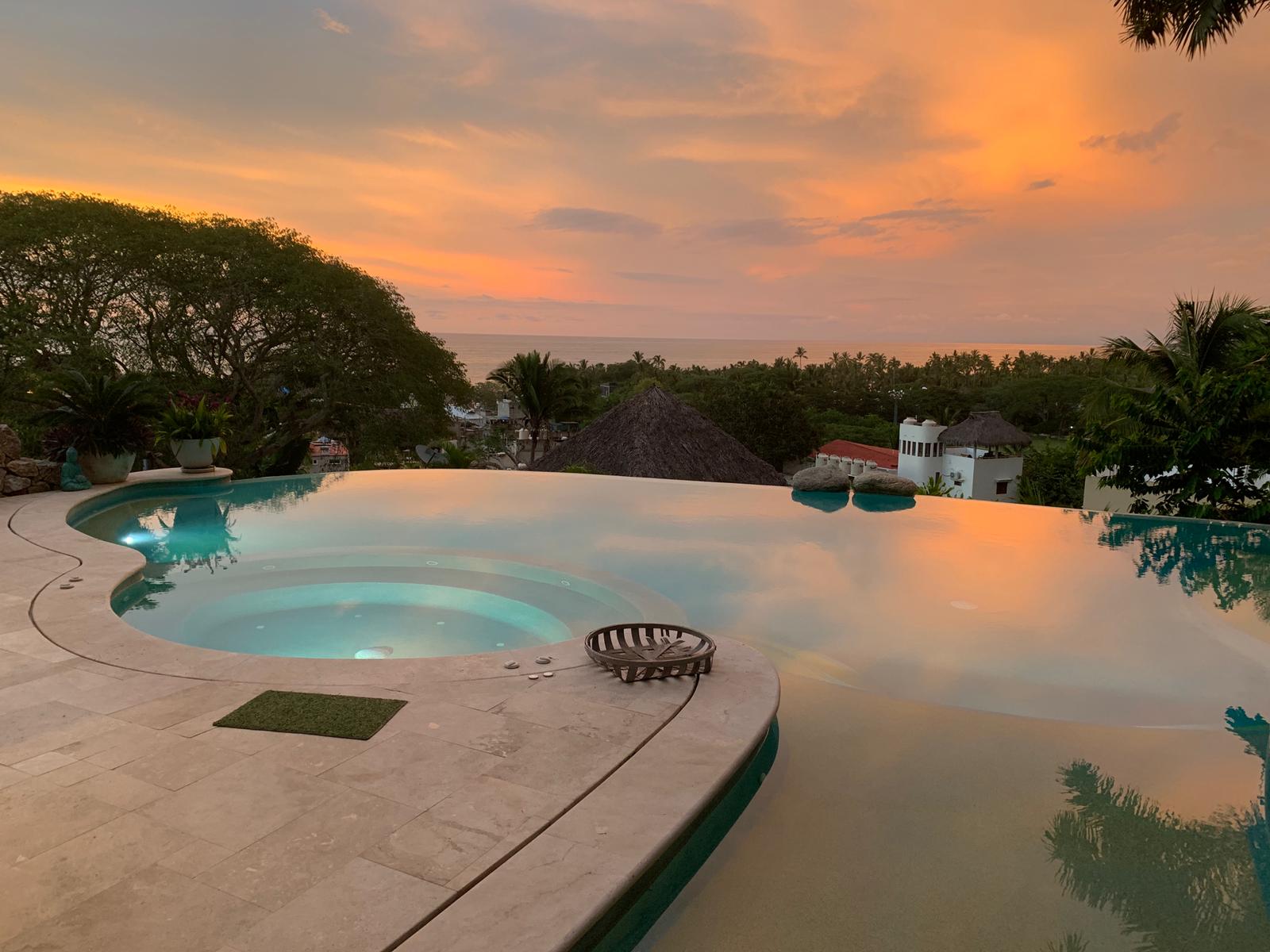 Sample Schedule & Itinerary
8:00 – 9:15am: Morning Vinyasa Yoga Practice
9:30 – 10:30am: Breakfast Buffet
10:30am – 4:30pm: Free time to relax onsite or explore Sayulita; Offsite Excursions on two of our days
5:00 – 6:00pm: Afternoon Restorative Yoga/Sound Bath/Breathwork
7:00pm – on: Free time for Dinner, relax, explore
Envision yourself here…
Day 1: After arriving in Puerto Vallarta (PVR airport) you will be picked up in a private car and escorted to our villa in Sayulita on the afternoon of April 10th. The scenic drive takes approximately one hour. Upon arrival, you will get settled in your room and enjoy a drink upon arrival at the pool. The retreat kicks off with a Welcome Dinner at 7:30pm with our private chef.
Day 2: Enjoy coffee, tea, juice before our vinyasa yoga practice. Following practice, you will enjoy a healthy breakfast buffet by the pool. Our first full day on retreat will be focused on settling in, grounding down, enjoying the pool and the option to explore the town and beach. You will have the freedom tonight to try a local restaurant in town on your own. We will have plenty of suggestions for you to try!
Day 3: Morning yoga practice & breakfast. We will then enjoy a day on the ocean on our very own catamaran for snorkeling and swimming. Return to the villa to relax, followed by restorative yoga and sound bath session. Enjoy dinner on your own at any of the local restaurants just a short walk away.
Day 4: Morning yoga  & breathwork session to open up and let go of what you are ready to release, followed by a breakfast buffet by the pool. Relax during the day, and explore the town and beaches of Sayulita. Leave room in your suitcase, Sayulita is an artsy town and there is so much to bring home. A brief meditation in the late afternoon will prepare us for our Temazcal ceremony (an intense, yet intentional traditional Mayan sweat lodge ceremony). Onsite dinner at our villa will complete this day of cleansing.
Day 5: Morning yoga & breakfast. The day is yours to do as you wish. Sip cocktails by the pool, go to the beach, maybe get a massage. Your retreat, your adventure, your world! We will meet back at the villa in the afternoon, as our tequila tasting experience is coming to us!! You may be surprised at what you learn during this fun and education experience. We will sample and learn about local tequila. If you do not drink alcohol, no worries! You can still join in on this fun group activity. We will end our day with a delicious onsite dinner prepared by our private chef, followed by music, fun and dancing.
Day 6: It's never goodbye, always a see you later! Enjoy a slow relaxing morning filled with coffee, juice, and breakfast. After check-out, we will transport you back to PVR for your flight home.
Daily schedule subject to change.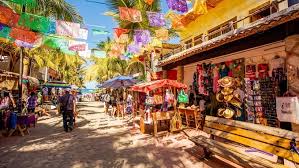 EARLY BIRD PRICING & ACCOMMODATION OPTIONS
-Double Occupancy Room: Suite (2 single beds): $2,099/person – only 1 available
– Double Occupancy Room: Ocean View (1 king bed; or 1 king + 1 single bed): $2,099/person – up to 4 available
-Single Occupancy Room: Garden View (king bed): $2,399/person – 4 available
-Single Occupancy Room: Ocean View (king bed): $2,599/person – up to 4 available
*Prices will increase by $200 on January 1, 2022. Full payment due January 15, 2022
All payments are non-refundable and non-transferable. See terms below and application for details.
Not included: airfare, trip insurance, lunches & two dinners out, PCR/required testing at time of retreat, alcohol or specialty drinks
Must complete Retreat Application & submit $600 deposit to secure your spot today!
Still thinking about joining a retreat?
Read what other participants have experienced during their transformational week with Soulscape Retreats.
Solo traveler? Great! About half of our travelers come alone and return to future retreats with new friends gained through Soulscape Retreats. Solo travel is a wonderful way to experience freedom, create new friends, and explore deeper aspects of others and yourself. If you're interested in sharing a room, we can help to pair you with a roommate as well.
*TERMS & CONDITIONS*
A $600 deposit is required to reserve your space. Early Bird prices increase by $200 on January 1, 2022. All remaining retreat balances are due no later than January 15, 2022. All payments are non-refundable and non-transferable. Payments can be sent via Venmo (@katie-nesbitt), Zelle (katiemnesbitt@gmail.com), or Paypal (katiemnesbitt@gmail.com; NOTE: must choose "friends" payment. If you choose business transaction you will be required to pay the additional fee). Payment options are listed in the retreat description and application as well. Payment plans are available if needed. If you have questions, please contact info@soulscaperetreats.com.
Retreat prices include 5-nights of accommodation, 5 breakfasts, 3 dinners, daily yoga/meditation/breathwork/soundbaths, welcome gift, 3 excursions/activities, and a few special onsite activities led by the retreat leaders. Retreat price does not include airfare, trip insurance, alcoholic beverages, or any travel requirements in place during the retreat (i.e., covid testing, etc.).
Please email info@soulscaperetreats.com with your flight details, and purchase your trip insurance as soon as your travel has been arranged.
Trip Insurance Required: In the event that you need to cancel because of unexpected personal circumstances, natural disasters, pandemic, sickness, or any other reason, we require that you protect your investment with travel and health insurance for your trip. NO payment refunds or transfers will be offered from Soulscape Retreats or our retreat leaders for any reason. Soulscape Retreats nor our leaders are held responsible for any unforeseen travel changes or health issues.
We require that you purchase travel insurance to participate in this retreat to protect your personal investment. We highly recommend and encourage purchasing "cancel for any reason" trip insurance. Please visit: www.insuremytrip.com to purchase.
If you choose to purchase a limited travel and travel health insurance policy, we recommend using Allianz Travel Insurance for basic or premium plans. Call 866-884-3556 or visit their website at https://www.allianztravelinsurance.com for details. As a reminder, no refunds will be given to any participant from Soulscape Retreats or the retreat leaders. Any reimbursements can only come from insurance, based upon their claim review.