Bali Yoga & Adventure Retreat
Event Navigation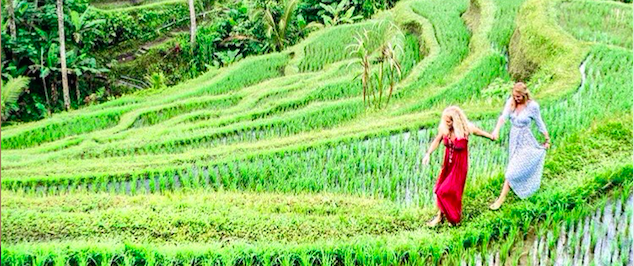 Bali Yoga & Adventure Retreat
with Katie Nesbitt & Amy Scarlet
Ubud, Bali
March 22 – 29, 2020
Join Katie and Amy on a yoga, adventure and spiritual trip of a lifetime. During this week-long retreat, you will disconnect from your day-to-day life, discover the magical "Island of the Gods," and experience the most balanced retreat week imaginable. Our week together will be filled with unique excursions, yoga, meditation, relaxation, forming new friends, learning from one another, growing together as a group, and creating memories to last a lifetime.
Bali is filled with beauty, spirituality and a culture like no other. Katie and Amy have both traveled to Bali on many occasions for adventures and yoga and have planned a week of yoga, energy healing, adventures and fun to leave you with a renewed sense of life.
This Yoga & Adventure Retreat will offer daily yoga and meditation to feel a greater sense of connection, movement, strength, openness, and peace. On most days, we will also venture out to the best spots around Bali to soak in the true culture of this heartfelt island.
 RETREAT INCLUDES:
7 nights of single or double accommodations in Ubud, Bali
Daily Brunch and Dinner
Daily Yoga, Meditation, and Reiki Healing
Traditional Balinese water purification
Rice Terraces
Waterfall Excursion
Monkey Forest
Nyepi Celebrations for Balinese New Year
Volunteer beach clean-up activity to give back to the island
Optional add-on Sunrise Hike at Mt. Batur
And More!
        
ABOUT NYEPI – BALINESE NEW YEAR & DAY OF SILENCE 
Our annual March retreat is scheduled around the most important and unique day in Bali. The Bali New Year is the largest ceremonial day of the year. This "silent day" is a way of giving rest to the earth, while finding a deeper connect within oneself and families to raise a greater sense of peace for all. On this day, businesses will be closed and we will be required to stay onsite at the resort to respect the tradition of this VERY special day. We do have onsite activities planned for this day, but it truly is an honor to take advantage of this day of rest and renewal. Our Nyepi day in Bali will include special meditations, energy healing, and other activities to bring an even greater connection inward – and with each other. It is truly an honor to host retreats in Bali during this time, as it is a day like no other – and one you cannot experience anywhere else in the world. You don't want to miss it!
PRICING OPTIONS
Submit your application and $500 non-refundable deposit by August 30th to receive the early-bird discounted price for this retreat:
Shared Accommodations (double): $2,495 per person
Private Accommodations (single): $2,895 per person (limited availability)
Two-bedroom villa with private pool available: Let us know in your application if interested in hearing more about this option and pricing
Sign up early for this very special retreat as space is limited for private/single accommodations!
Still thinking about taking the leap to join a retreat? Read what other participants have experienced during their transformational week with Soulscape Retreats.
*PAYMENTS & TERMS*
A $500 non-refundable deposit is required to reserve your space. Your remaining balance is due no later than November 30, 2019. All payments are non-refundable. All early-bird retreat prices listed above will increase by $200 on September 1, 2019. ​Payment options are listed in the application. If you have payment questions, please contact info@soulscaperetreats.com.
Retreat prices do not include airfare, travel insurance or alcoholic beverages. All accommodations, excursions (other than the add-on Sunrise Mt. Batur Volcano Hike), yoga and meditation, two large meals/day, and transportation to/from DPS Airport on the afternoon of March 22 & the morning of March 29th will be included.
Travel Insurance Required: In the event that you need to cancel because of unexpected personal circumstances, natural disasters, sickness, etc. we require that you protect your investment with travel and health insurance for your trip. No refunds can be offered from Soulscape Retreats or our retreat leaders. Soulscape Retreats nor our leaders are held responsible for any unforeseen travel changes or health issues.
To purchase insurance, we recommend using Allianz Travel Insurance. Call 866-884-3556 or visit their website at https://www.allianztravelinsurance.com for details.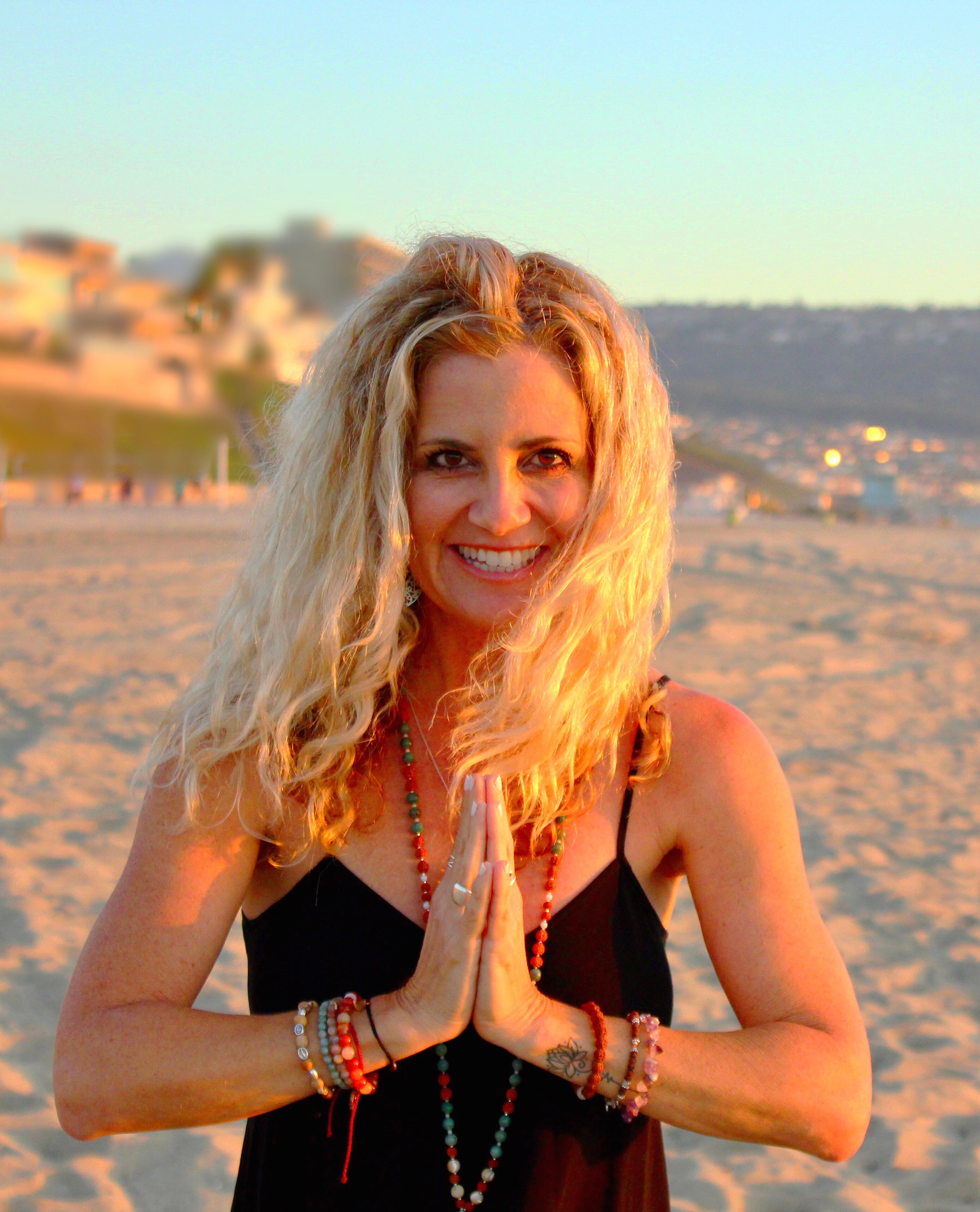 Amy is a bright spirited soul with a playful attitude and a zest for life. She is an Emergency Room nurse, and Level 2 certified Reiki practitioner. Amy enjoys blending her knowledge of western medicine with energy work, yoga and meditation to create a balanced approach to holistic healing. Her background and experience allows the acknowledgment that there is a powerful and dynamic interaction between the mind, body and spirit. Amy's desire is to help create balance, growth and optimal state of health and wellbeing. Amy also has a passion for adventure and travel … visiting 54 countries and counting.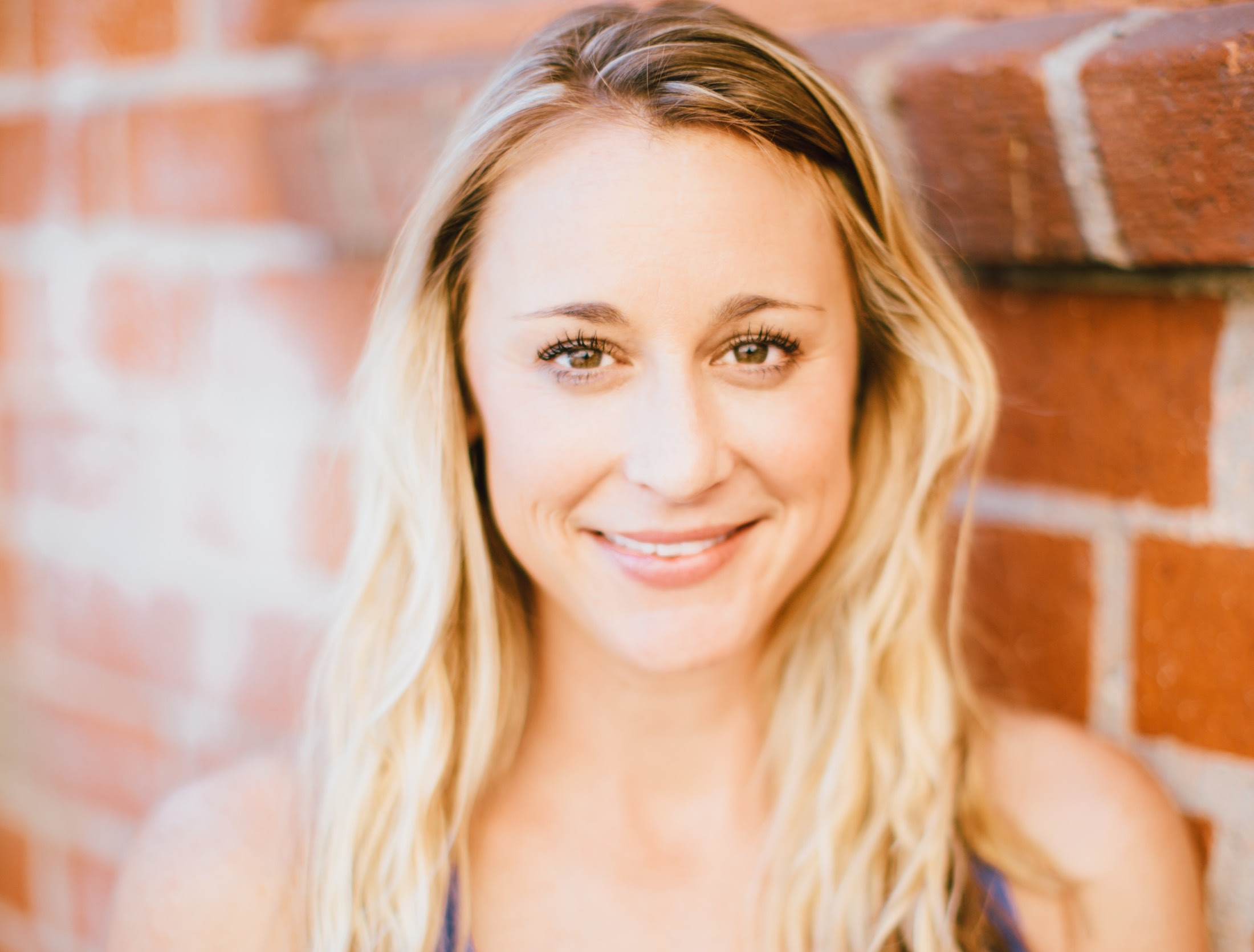 As a zealous lover of life, yoga and adventure, Katie has come to understand that life is about uncovering your passions, finding your flow and catching your dreams. Katie is a 500-hr Yoga Instructor and Level 2 Reiki Practitioner from Los Angeles, CA. She specializes in teaching Vinyasa Yoga, Stand Up Paddleboard (SUP) Yoga, Meditation and Corporate Wellness. Katie guides students through creative and effective yoga and meditation classes with a sense of mindfulness, positivity, compassion and love. Katie's deepest desire is to guide others along their personal path to being well-being, uncovering their authentic selves and living with purpose. Katie's approach will help you deepen your yoga practice to restore your mind.